Surgical vs. Non-Surgical Facial Rejuvenation: Which is Right for Me?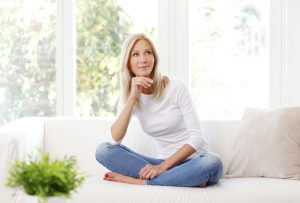 Non-surgical facial rejuvenation options like injectable dermal fillers and wrinkle relaxers, also called Neurotoxins such as BOTOX®, can often provide effective temporary solutions for mild to moderate signs of aging. From smoothing fine lines, wrinkles, and deep creases, to replenishing diminished volume in the lips and cheeks, many men and women rely upon injectable treatments to maintain a more vibrant, youthful appearance. However, as the deeper structures of the face become affected by aging, cosmetic concerns typically advance in severity. Eventually it may become necessary to consider surgical techniques to achieve natural-looking and long-lasting cosmetic improvement. Facelift, brow lift, and blepharoplasty procedures are all forms of facial rejuvenation that can surgically address aging by adjusting several layers of tissue for a more youthful appearance. In some cases, non-surgical and surgical options are combined to deliver the highest degree of cosmetic enhancement.
If you are wondering which facial rejuvenation options are best for you, we strongly suggest scheduling a consultation with one of our board-certified plastic surgeons. During a consultation, you will have the opportunity to discuss the facial concerns you want to address, your medical history, and your cosmetic goals. In response to your desires, your surgeon will perform a thorough examination of your face and detail surgical and non-surgical options you may want to consider. Along with these suggestions, your doctor will also review the advantages and drawbacks of each choice to help you formulate more specific preferences for your facial rejuvenation treatment plan. Our plastic surgeons focus on creating customized treatment strategies that are tailored to suit unique needs, goals, and budget of each patient.
We invite you to contact The Aesthetic Institute of Chicago to schedule your facial rejuvenation consultation today.