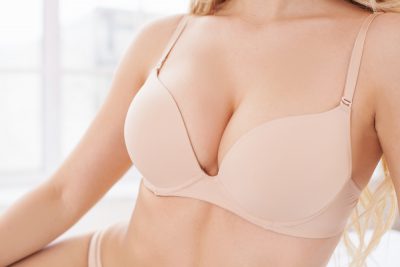 Board-certified plastic surgeons are uniquely trained and qualified to perform a wide range of breast surgery. Breast surgery is usually characterized as either cosmetic or reconstructive in nature. Reconstructive breast surgery includes breast reduction and breast reconstruction while cosmetic breast surgery includes breast augmentation, breast lift, and revision breast augmentation. Reconstructive breast surgery is often covered by medical insurance but cosmetic surgery is not. Numerous options and techniques are available to safely perform all of these breast procedures, and physical examination and patient preference often dictate the most optimal course of action. Dr. Braithwaite and Dr. Cobbins are exceptionally qualified to present all your options to you during your consultation visit, and you will leave our office with a clear understanding of any proposed treatment plan.
Breast Procedures
Breast Augmentation
Breast augmentation is designed to increase the size of the breasts to create a fuller shape. For this enhancement procedure, saline or silicone breast implants are placed either above or underneath the pectoralis major muscle. Breast augmentation can be a beneficial solution for those who desire a larger breast size, have lost breast volume due to pregnancy or weight loss, or who have naturally different-sized breasts and would like a more balanced appearance.
Learn more about Breast Augmentation and Breast Implants.
Breast Lift (Mastopexy)
Breast lift surgery is recommended for patients who wish to correct breast sagging and raise their breasts to a higher, more youthful position on the chest wall. Medically referred to as mastopexy, the procedure can be performed as a standalone surgery or with the addition of breast implants to simultaneously lift and enlarge the breasts. A breast lift may also involve reducing the size of the areola and relocating the position of the nipple for an improved overall appearance.
Learn more about Breast Lift.
Breast Reduction
Women who have overly large breasts are often interested in breast reduction surgery to alleviate symptoms such as back and neck pain, skin rashes, poor posture, bra strap discomfort, and even self-consciousness. By strategically removing excess skin and tissue, our plastic surgeons can create a more proportionate breast size that provides significant improvement in a patient's life from both a physical and psychological standpoint.
Learn more about Breast Reduction.
Revision Breast Surgery
Revision breast surgery is a secondary procedure that is performed to correct issues caused by the undesirable results of a previous treatment. The specifics of a revision will depend on the patient's unique concerns, but common techniques for improving prior breast surgery results include breast implant exchange, treatment of capsular contracture, and breast implant removal.
Learn more about Revision Breast Surgery.
Male Breast Reduction (Gynecomastia)
Male breast reduction is intended for the treatment of gynecomastia, which is characterized by excess breast tissue in men. Despite a male's fitness level, this condition can affect one or both breasts, and it may also cause occasional tenderness or pain. Males with gynecomastia tend to feel self-conscious about their body shape, motivating them to seek surgery to address their concerns. By reducing the enlarged breast tissue, our male patients can achieve a more masculine and toned chest appearance with exceptionally natural-looking results.
Learn more about Male Breast Reduction.
Fat Grafting
In addition to facial rejuvenation and body contouring, fat grafting can be utilized to increase the size of the breasts in an augmentation or reconstructive procedure. The process begins with harvesting fatty tissue via liposuction from an area on the patient that hosts an ample amount of excess fat. These grafts are then filtered and cleansed before being reinjected into the breasts, creating a naturally enhanced breast shape.
Learn more about Fat Grafting.
For more information about any of these procedures, or to schedule a consultation for breast surgery at The Aesthetic Institute of Chicago, please call (312) 361-8108 or contact our practice online today. Dr. Braithwaite and Dr. Cobbins also answer real patient breast enhancement questions on RealSelf.