What Is Breast Reduction Surgery?
"Thanks so much for all you have done for me. Your skillful artistic surgeries have made such a difference to me. I feel very fortunate and grateful that you agreed to take me on as a patient."
A breast reduction, or reduction mammoplasty, is an operation usually conducted to alleviate symptoms associated with overly large and heavy breasts. Common presenting complaints include neck and back pain, bra strap indentations, recurrent skin rashes, posture problems, inability to exercise, and unwanted attention.
To treat these problems, our Chicago plastic surgeons, Dr. Brian Braithwaite and Dr. Lorri Cobbins, can perform breast reduction to remove excess breast tissue and skin, making the breasts smaller, lighter, and more firm. The areola diameter can also be made smaller, if overly widened before surgery. For patients with large, sagging breasts, the breast reduction procedure provides a tremendous improvement in shape and nipple position, much like a breast lift. For patients with genuine complaints, the procedure is one of the most satisfying operations in all of plastic surgery.
What Are the Benefits of Breast Reduction Surgery?
Breast reduction surgery can provide a wide range of benefits for patients suffering from overly large and heavy breasts. Those who undergo the procedure can expect one or more of the following:
Decreased pain or discomfort in the neck, shoulders, and back
Improved posture that was previously affected by heavy breasts
Breasts that are more proportionate with the rest of their frame
Enhanced breast shape and symmetry
Reduced pressure from bra straps on the shoulders
Increased comfort when exercising or performing other physical activities
Better fit when wearing bras, swimsuits, and other clothing
Improved self-confidence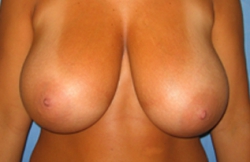 Before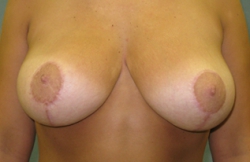 After
Determining Candidacy for Breast Reduction Surgery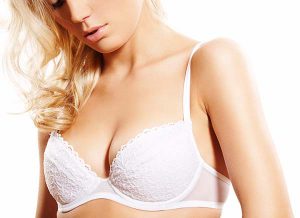 To determine if you are a good candidate for breast reduction surgery, Dr. Cobbins or Dr. Braithwaite will review your health history and perform an examination during your consultation. They will also take preoperative photos during your visit. You may be required to have a mammogram before your surgery, depending on your age. During the consultation, our doctors will take time to understand your goals and desires, and they will review available techniques and scar patterns.
The Breast Reduction Procedure
Breast reduction surgery is usually performed as an outpatient procedure under general anesthesia. The most common incision technique our surgeons utilize encircles the areola, extends vertically downward, and continues horizontally in the crease under the breast. To decrease the size of the breasts, your doctor will remove excess tissue and fat as well as extra skin that may affect the final result. The remaining breast tissue is then repositioned to the desired shape, at which time the areola can also be resized and elevated, if necessary.
Recovery After Breast Reduction
As patients begin their recovery after breast reduction, they may notice some bruising and swelling, but these symptoms should gradually fade as the body continues to heal. Any pain or discomfort can typically be managed with oral medication, and patients may drive again once they discontinue narcotic pain medicine. Most women require about one week of downtime before returning to work and other routine activities; however, our surgeons advise against more rigorous activities, such as heavy lifting and strenuous exercise, for several weeks. During this recovery period, patients should also wear sports bras to help with healing. Dr. Cobbins and Dr. Braithwaite will monitor patients' progress during several post-operative appointments to ensure they are healing properly. During these visits, patients are encouraged to ask questions and present any concerns they may have.
Breast Reduction FAQs
Q: What will my breast reduction scars look like?
As with any surgery, breast reduction will result in some degree of scarring at the incision site. That said, Dr. Braithwaite and Dr. Cobbins will make every effort to minimize the final appearance of scars through meticulous surgical technique and careful closure of the incisions. Due to the incision pattern they typically employ, most of the scarring will be well-concealed underneath virtually all underwear and bathing suit varieties. Additionally, scars will often gradually lighten with time, making them less noticeable.
Q: How much does breast reduction surgery cost?
The cost of breast reduction surgery will vary based on multiple factors. This includes the geographic area of the plastic surgery office, the surgeon's expertise, any anesthesia fees, potential post-surgery garments, and whether or not the procedure is being performed in combination with another treatment. A more personalized cost quote will be provided during the consultation process, once Dr. Braithwaite or Dr. Cobbins has had the opportunity to evaluate your needs and goals.
For more information about breast reduction surgery or to schedule a consultation at our Chicago plastic surgery practice, please contact us via email or call (312) 361-8108 today.