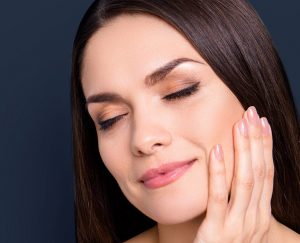 Nonsurgical procedures include several popular moderately invasive procedures such as BOTOX® Cosmetic, soft tissue fillers, deep chemical peels, and laser skin resurfacing. Although nonsurgical, these procedures do carry some risk and, depending on the treatment, can require a brief period of time for healing to occur. These procedures have become quite popular in recent years because they are more affordable and require less downtime than surgical procedures. Dr. Braithwaite and Dr. Cobbins have extensive experience with the nonsurgical procedures we offer. At our office, you will always have one of our doctors perform these procedures for you.
Nonsurgical Treatments
To learn more about the nonsurgical treatments we perform, please read the information below and follow the links to the corresponding pages. If you are interested in finding out which procedures can help you achieve your cosmetic goals, please contact our office to schedule a consultation.
BOTOX® Cosmetic
Reduce the appearance of fine lines and wrinkles near the eyes, on the forehead, and between the brows with BOTOX® Cosmetic. This innovative injectable can halt excess muscle movement to smooth creases with natural-looking results.
Learn more about BOTOX® Cosmetic.
Dysport®
Dysport is a neurotoxin that can smooth undesired frown lines between your eyebrows. This product is often used to rejuvenate one's facial appearance by diminishing these visible creases. In the past, Dysport has been utilized to address a wide variety of medical problems, and is now popular for treating signs of aging near the eyebrows.
Learn more about Dysport.
Injectable Fillers
We offer a comprehensive collection of leading dermal fillers, which are designed to smooth lines, restore volume, and rejuvenate the face. Many dermal fillers offer instantaneous results and long-lasting benefits.
Learn more about injectable fillers.
KYBELLA™ Double Chin Reduction
Excess fat on the chin, commonly known as a double chin, can be stubbornly resistant to diet and exercise. Non-surgical KYBELLA™ is designed to break down this unwanted tissue for a more youthful-looking and contoured jawline.
Learn more about KYBELLA.
Microneedling with SkinPen®
Nonsurgical microneedling treatments can soften fine lines, enhance skin radiance, and reduce the appearance of acne scars. This innovative procedure uses the body's natural healing processes to help rejuvenate the skin on the face and the body.
Learn more about microneedling with SkinPen.
Please contact Dr. Brian Braithwaite or Dr. Lorri Cobbins for more information, or to schedule a consultation for a nonsurgical procedure at The Aesthetic Institute of Chicago, please call (312) 361-8108.