What Age Is Best for a Facelift?
Facelift surgery, also called rhytidectomy, is a dynamic facial plastic surgery procedure that can create a younger-looking appearance by correcting several visible signs of aging. Candidates for a facelift generally display multiple characteristics of an aging face, including: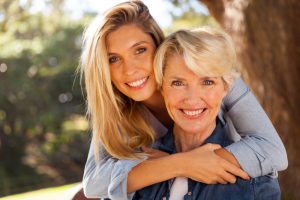 Deep creases and wrinkles
Sagging skin
Jowls
Stubborn fat deposits
Changes in facial contours
Diminished skin tone
It is common for patients who are considering a facelift to wonder if they have reached the best age for undergoing the procedure. Typically, the goal for facelift surgery is to safely maximize cosmetic improvement and achieve long-lasting results that appear natural; however, there is no specific age at which these goals are most easily achieved. Each individual's face is unique and must therefore be carefully evaluated on a case by case basis to determine if a facelift is indeed the proper course of action.
During a facelift consultation at The Aesthetic Institute of Chicago, your plastic surgeon will complete a thorough facial examination that explores your bone structure, skin quality, muscle tone, and fatty tissue. You will also be asked about your medical history and encouraged to mention any health problems you currently have. As long as you are healthy enough for surgery and proper healing—and your surgeon believes that a facelift can improve the condition of your cosmetic concerns—you will likely be approved to proceed with the procedure. It is important to consider that a facelift does not halt the aging process, and over time the results of your procedure will evolve. If at any point you would like to address new concerns, follow-up treatments and non-surgical options like cosmetic injectables and dermal fillers may help accomplish the improvements you desire.
If you are interested in learning more about facelift surgery, we encourage you to contact The Aesthetic Institute of Chicago to schedule a consultation.