What Is Double-Eyelid Surgery?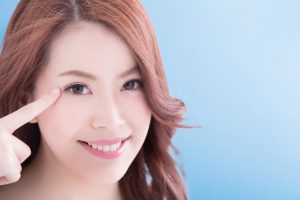 Many people naturally have double eyelids—where you can see a visible fold located on the center of the upper eyelid when the eyes are open—but many others do not. In some cases, those with "monolids," often those of Asian descent, prefer to have that visible crease. Double-eyelid surgery is designed to create this fold and the illusion of a more open, larger eye with natural-looking results. Eyelid surgery does not change the overall architecture of your face; the modification is subtle but noticeable, and it can provide a boost in confidence and aesthetics for the patient who has the procedure.
At our practice, our plastic surgeons can develop a customized double-eyelid surgery program based on your needs and goals. The reasons for having this surgery vary from patient to patient, and we will take the time to understand your motivations, so we can better achieve the best possible outcome.
If you have questions about double-eyelid surgery, please contact our practice to learn more about how this procedure may be right for you.