Am I a Candidate for Liposuction?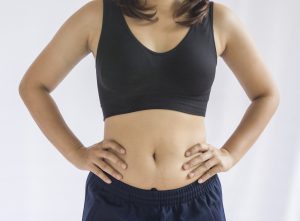 Sometimes referred to as lipoplasty or liposculpture, liposuction can be an excellent treatment option for women and men seeking to sculpt areas of the body through the removal of diet- and exercise-resistant fat. Advancements in liposuction techniques and technologies now make it possible to extract fatty tissue from virtually any area of the body, including the abdomen, hips, waistline, chest, back, neck, thighs, knees, and calves.
Along with having localized buildups of stubborn fat in one or more areas of the body, ideal liposuction candidates have good skin tone and are at (or close to) the weight they wish to maintain following surgery—preferably with a body mass index (BMI) under 35. Furthermore, they are in relatively good health with no medical issues or personal habits that may negatively impact the healing process and/or safety of the procedure. This includes conditions such as unmanaged diabetes and significant heart problems, as well as habits like smoking, excessive drinking, and regularly consuming an unbalanced diet.
Ultimately, it is critical to recognize that liposuction is intended to reduce pockets of fat that prove immune to a proper diet and regular exercise routine—it is not a weight loss solution. Therefore, the best candidates for liposuction are men and women who have made sincere attempts at eliminating excess fat in problematic regions and are seeking this body contouring treatment to enhance their efforts.
To learn more about liposuction, or if you are interested in scheduling a consultation at our Chicago practice, please don't hesitate to contact us today.