4 Pieces of Advice for Mommy Makeover Patients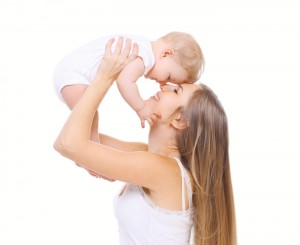 As you may already know, a mommy makeover is a popular surgical option that combines body contouring and breast enhancement procedures to comprehensively address a variety of aesthetic concerns that can manifest after pregnancy and/or breastfeeding. At The Aesthetic Institute of Chicago, women who have received a mommy makeover have been some of the happiest, most appreciative patients following their procedure, mainly due to the significantly positive impact their results have on their self-image and esteem.
In order to attain this high level of satisfaction, here are four pieces of advice Dr. Brian Braithwaite and Dr. Lorri Cobbins, our board certified plastic surgeons, have to offer patients who are considering – or about to undergo – a mommy makeover:
Have realistic expectations. One of the keys to achieving excellent outcomes for any cosmetic procedure is to have realistic expectations. This is not to say that a mommy makeover will not address each of your needs and help you attain all your goals, but more so that you should be fully mindful of what can realistically be achieved with an optimal degree of safety.
Give your body time to recover. Since two or more procedures are often being combined, a mommy makeover is generally considered an extensive surgery that may require ample downtime. As a result, it is imperative that you get plenty of rest and closely follow postoperative instructions provided by your surgeon in order to facilitate the healing process. This includes avoiding strenuous activities for a specified period of time, which brings us to our next point…
Arrange for help at home. Having a close friend and/or family member to help out around the house is a necessity, particularly if you have young children who are not yet self-sufficient. Overexerting your body too soon can compromise your final results, so it's best to have someone who can take care of heavy lifting and/or more strenuous activities during the initial stages of your recovery.
Diet and exercise are important both before and after surgery. Consuming a nutritious diet and exercising regularly prior to your procedure can pay huge dividends during your recovery. In fact, the more healthy and active you are beforehand, the faster (and more effectively) your body can heal. But don't stop there – in order to maintain your rejuvenated figure following a mommy makeover, diet and exercise can be your best friends.
Ultimately, by heeding this advice, you can be well on your way to achieving beautiful, natural-looking results from your mommy makeover.
Contact Our Office
To learn more about mommy makeovers, or if you wish to schedule a consultation at The Aesthetic Institute of Chicago, please contact our office today.