The Rise in BOTOX® Cosmetic Popularity among Both Men and Women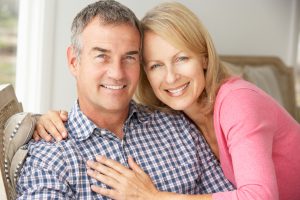 At The Aesthetic Institute of Chicago, we have noticed a steady rise in the use of BOTOX® Cosmetic, particularly by men, over the past few years. Now, nearly 30% of our BOTOX® Cosmetic patients are men. While the specifics of why more men consider treatment vary from patient to patient – seeking to improve social status or romantic relationships, reducing an angry appearance, or to remain competitive in the workplace – all patients have one desire in common: to look more rested and refreshed.
The increased popularity of the procedure among men is surely a contributing factor to the American Society of Plastic Surgeons' most recent statistics about botulinum toxin type A (BOTOX®, Dysport®) injections, marking 2012 as the year with the highest number of treatments performed to date. More men than ever are taking advantage of BOTOX® Cosmetic benefits that women have been enjoying for a long time. Since BOTOX® injections can be performed quickly, most patients are in and out of the office in less than 30 minutes. In addition, because there is no downtime typically associated with this nonsurgical procedure, people can come in on their lunch hour and immediately return to work, school, or meet their friends for dinner. Lastly, as each treatment is custom-tailored by Dr. Lorri Cobbins or Dr. Brian Braithwaite to suit the aesthetic needs of each patient, the results of BOTOX® Cosmetic can either be dramatic or quite subtle, allowing the patient to determine the degree of change.
Check our blog again soon for a follow-up post on important physiological differences between men and women and how our plastic surgeons take these differences into account during BOTOX® Cosmetic treatments.
Contact Our Office
For more information on BOTOX® Cosmetic, or to schedule a consultation with one of our board-certified plastic surgeons, please contact us today.