Benefits of JUVÉDERM VOLUMA™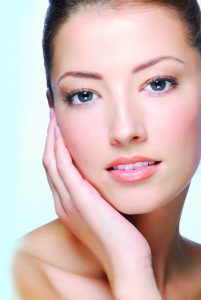 Dr. Braithwaite and Dr. Cobbins are excited to announce JUVÉDERM VOLUMA™ as the most recent addition to our assortment of injectable filler options at The Aesthetic Institute of Chicago. Composed of naturally-occurring hyaluronic acid (HA), JUVÉDERM VOLUMA™ is the first, and currently the only, injectable treatment of its kind to be FDA-approved for volume enhancement in the cheeks and midface of patients 21 and older. As such, it provides a number of distinct benefits, some of which are listed below.
It can augment the cheeks and cheekbone region
It can help smooth out moderate lines and wrinkles in the midface
It can create a fuller, more youthful-looking contour for the midfacial region
It requires no allergy testing prior to treatment
Its volumizing effects typically appear instantaneously with treatment
Results have been proven to last up to two years in many cases
Only one treatment is generally necessary to produce optimal outcomes
Ultimately, JUVÉDERM VOLUMA™ can be an excellent rejuvenative solution for patients wishing to nonsurgically counter the effects of age-related volume loss in the cheeks and midfacial region.
Contact Our Office
For more information about JUVÉDERM VOLUMA™, or to schedule a consultation at our office, please contact us today.