Are There Alternatives to Breast Implants?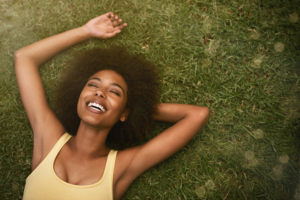 For those interested in improving the shape and size of their breasts, breast augmentation is often the first option that comes to mind. However, continued innovation in cosmetic breast procedures has created more possibilities for enhancement and contouring beyond silicone or saline implants. These advancements offer patients more customizable options to achieve their desired aesthetic outcome. Below, our board-certified plastic surgeons in Chicago explain alternatives to breast implants that specialize in meeting a patient's unique cosmetic goals.
Breast Augmentation with Fat Grafting
Individuals seeking to enhance the size, symmetry, and/or shape of the breasts while recontouring other areas – such as the hips, buttocks, arms, or thighs – may be able to achieve this with a fat grafting procedure. Also known as a natural breast augmentation, this technique involves liposuction to harvest fat cells from virtually any region of the body, cleansing and processing the collection into a purified form, and then injecting that fatty tissue into the breasts. Breast augmentation with fat grafting alone can increase volume up to about one cup size, so this technique is usually more ideal for patients who are looking for a more subtle breast augmentation outcome. However, fat grafting can also be used in combination with breast implants to enhance balance, symmetry, and overall results. The implants are usually placed first, with the effects improved by fat grafting.
Breast Implant Removal with Fat Grafting
When a patient is unhappy with a previous breast implant procedure or has a complication with their implants, breast implant removal surgery can be performed. If they want to add fullness to their natural breasts without the use of implants, fat grafting may be used to complement the breast implant removal procedure. Patients may decide to include this type of fat transfer for a more natural-looking option to regain a fuller breast appearance or fill areas of stretched skin upon explanting larger-sized implants.
Breast Implant Removal with Mastopexy
Breast implant removal patients may experience some degree of breast sagging (breast ptosis) ranging from mild to severe after having implants removed, especially if new implants or fat grafting is not a part of the treatment plan. Fortunately, a mastopexy (breast lift) procedure is designed to correct symptoms of sagging and raise the breasts to a higher, more youthful position on the chest wall. During a mastopexy, the patient also has the option to reduce the size of the areola and relocate the position of the nipple for a complete cosmetic improvement.
To learn more about all of the available breast enhancement options offered at The Aesthetic Institute of Chicago, or to schedule a personal consultation with Dr. Lorri Cobbins or Dr. Brian M. Braithwaite, please contact us today.