Mommy Makeover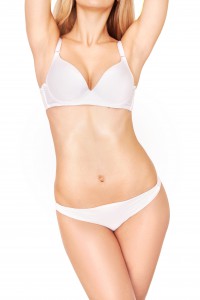 As gratifying as motherhood may be, bearing and rearing children is hard work.  Years of sacrifice involving pregnancy, weight fluctuations, and inability to exercise can result in dramatic changes to a woman's physique.  These changes are often seen in breasts, hips, thighs, and abdominal areas.  And for many mothers, even vigorous exercise and dieting fail to restore their previous form.  To describe the desire for mothers to look and feel the way they did before having families, the term "Mommy Makeover" was born.  Although each case is unique, these makeovers frequently involve various combinations of procedures.  For instance, one mother may seek a breast augmentation and a tummy tuck while another may find that thigh liposuction and a breast lift fulfill her goals better.  Regardless of the combinations selected, experienced board certified plastic surgeons like Dr. Braithwaite and Dr. Cobbins are uniquely trained and qualified to perform the full range of these makeover procedures.  Numerous options and techniques are available to safely perform these enhancements and physical examination and patient expectations often dictate the best choice.
For breast enhancement, our doctors perform breast augmentation, breast lift, mastopexy-augmentation, and breast reduction.  Breast augmentation is frequently used to restore volume changes after pregnancy or weight loss.  It is also helpful in correcting breast asymmetry, a condition where dramatic size differences exist between the two breasts.  A breast lift, or mastopexy, is an operation performed to elevate and reshape deflated, sagging breasts.  With a mastopexy, our doctors can tighten the breast skin and reposition the breast tissue, providing a more youthful shape with improved nipple position.  Depending on tissue characteristics and patient desires, mastopexy is often combined with breast augmentation, a procedure called mastopexy-augmentation.  The addition of breast implants to the procedure usually ensures a very long-lasting result.  Some mothers experience tremendous breast growth with pregnancy or weight gain.  For these women, breast reduction is an option, especially if they experience neck and back pain or inability to exercise.  In this procedure, your doctor will remove breast tissue and skin, making the breasts smaller, lighter, and more firm.  For patients with large, sagging breasts, breast reduction provides a tremendous improvement in shape and nipple position, much like a breast lift.
To restore changes in the hip and thigh areas, our doctors usually perform liposuction, removing undesirable fat deposits.  While liposuction can dramatically enhance contours in areas that do not respond to diet and exercise, it is not a treatment for obesity.  Common treatment areas also include the abdomen, waist, arms, neck, and back.  Various liposuction technologies exist today and your doctor will review all your options and deliver the safest treatment.  For mothers who have experienced dramatic weight lose, loose skin often collects in the inner thigh area.  For these women, thigh lift surgery is an option because liposuction will not remove the excess skin.  During a thigh lift, your doctor will remove excess skin and fat from the inner thigh, tightening the sagging tissues.
Many mothers are interested in abdominal rejuvenation because excess skin and fat across the abdomen is often resistant to diet and exercise.  Some mothers have poor muscle tone in this area, largely due to stretched or separated abdominal muscles.  These changes are common after pregnancies or major weight changes.  A tummy tuck, or abdominoplasty, is an operation performed to flatten the abdomen by removing excess skin and fat and repairing separated muscles.  Stretch marks are a common problem in this area and a tummy tuck often eliminates them.  When performed correctly, an abdominoplasty can be one of the most powerful form-enhancing procedures available in plastic surgery.  And because every mother's case is unique, your doctor will tailor your abdominoplasty to your concerns.  Indeed, sometimes a more extensive procedure such as a lower body lift is advisable.  A lower body lift includes an abdominoplasty but also treats sagging buttocks, hips, and outer thighs.  When recommended, this procedure involves a circumferential incision to remove a belt-like strip of skin and fat from around the waist, profoundly enhancing lower body contours.
To determine if you are a good candidate for makeover surgery, your doctor will review your health history and perform an examination during your consultation.  We will inquire about your concerns and goals, and review available techniques and limitations.  Our doctors are exceptionally qualified to present all your options to you during your consultation visit, and you will leave our office with a clear understanding of any proposed treatment plan.
If you would like to schedule a consultation for makeover surgery at our Chicago plastic surgery practice please contact us via email or call (312) 361-8108 today!