Brief overview of Breast Reconstruction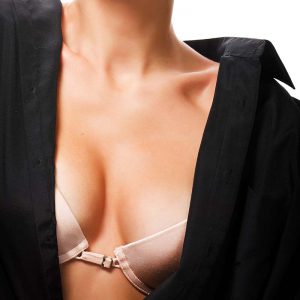 The topic of breast reconstruction following a mastectomy has continued to maintain its popularity in the media ever since Angelina Jolie announced her preventative decision to the world. As more and more women seek information about this potentially life-changing procedure, we felt the need to sit down with Dr. Lorri Cobbins and have her elaborate on breast reconstruction techniques at our practice in order to provide a trusted resource for prospective patients. Our informative Q&A with Dr. Cobbins is below.
What is the most common reason your patients receive breast reconstruction?
Breast reconstruction is typically performed immediately following a mastectomy as part of a treatment plan for breast cancer. Although Dr. Braithwaite and myself have extensive knowledge and experience in performing breast reconstruction, only about 3-5% of our patient population actually falls into this category.
Since you offer both implant-based reconstruction and autologous reconstruction, how do you help patients decide which breast reconstruction technique to undergo?
The decision starts with knowing the treatment plan for each individual patient. For example, women who undergo radiation therapy as part of a treatment plan are better candidates for autologous reconstruction, as the blood supply and tissues needed to support an implant can be impaired following radiation. We also believe that every patient should be given the choice of reconstruction, so we would never deny a patient that option.
What are the main benefits of implant-based reconstruction?
One major benefit is that the recovery period for implant-based reconstruction is much shorter than that of autologous reconstruction. This technique may also provide better symmetry in women who require a bilateral or double mastectomy, as the same sized breast implants can be placed on both sides of the chest. The down side to implant-based reconstruction is that in the majority of cases it requires two stages. The first stage is placement of a tissue expander underneath the pectoralis major muscle. This expander is filled with saline on an outpatient basis for approximately 4-8 weeks, and then a second procedure is performed to remove the expander and replace it with the final implant(s).
What are the main benefits for autologous reconstruction?
For autologous reconstruction, we offer multiple flap techniques during which we can relocate tissue from the abdomen, back, or buttocks in order to reconstruct the breast. The major benefits are that this technique usually requires just one surgical procedure, and your own tissue is being used. Many people believe the results from flap reconstruction tend to look and feel more natural, although there can be additional scarring and a greater recovery period associated with this procedure.
In the end, why do you think implant-based reconstruction is the most popular reconstruction performed?
It is less invasive, patients are able to be immersed in the decision process regarding the implant size, and results can often be more predictable.
Contact The Aesthetic Institute of Chicago
For more information about breast reconstruction, or to schedule a consultation with Dr. Cobbins or Dr. Braithwaite, please contact The Aesthetic Institute of Chicago today.