Can I Change Implant Sizes After Breast Augmentation?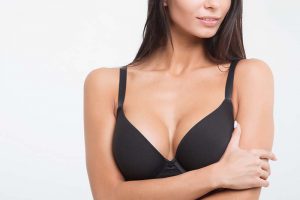 A question frequently asked by women interested in breast augmentation is if they will be able to exchange their implants for a larger or smaller size later in time. While not common, there are a few reasons why patients may desire this change. For instance, some individuals feel that their breasts were not made large enough initially and wish to further increase their size. Others are displeased that the implants placed were too big to begin with (though this concern is rare). Still others find that their aesthetic goals have simply evolved over time and wish to reflect these changes.
Regardless of the reason for wanting to change the size of one's breast implants, the answer is "yes" – implants can be exchanged for a larger or smaller size after the initial breast augmentation. To accomplish this, a secondary procedure known as revision breast surgery can be performed by a skilled and experienced plastic surgeon. During treatment, the current breast implants are removed and replaced with new implants to attain the desired appearance, often utilizing existing breast scars. In addition, some other concerns that can be addressed during revision breast surgery include:
Irregular breast shape and/or asymmetries
Capsular contracture, rippling, and other implant-related issues
Moderate to significant breast drooping
A desire to switch from saline to silicone implants
A desire to have implants removed and not replaced
If you are interested in changing the size of your breast implants, or if you wish to address any other issues related to a previous augmentation, our board certified plastic surgeons – Dr. Brian Braithwaite and Dr. Lorri Cobbins – would be happy to help you achieve your aesthetic goals. For more information, or to schedule a consultation with one of our doctors, please contact The Aesthetic Institute of Chicago today.