/
/
Liposuction/Liposculpture
Liposuction/Liposculpture
What is liposuction?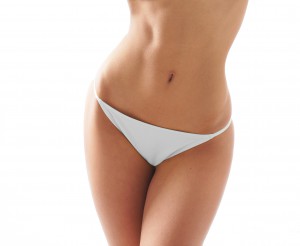 Liposuction is sometimes called lipoplasty or even liposculpture. This body contouring procedure is intended for both men and women and improves various shapes and proportions by removing undesirable fat deposits. For optimal results, treated areas should blend with adjacent tissues. While liposuction can dramatically enhance contours in areas that do not respond to diet and exercise, it is not a treatment for obesity. In fact, liposuction is most successful in patients with good skin tone who are at or near their ideal body weight. Common treatment areas include the hips, thighs, abdomen, waist, arms, neck, back, chest, calves, and even knees. Because of this wide application, liposuction is one of the most popular cosmetic procedures performed. Various liposuction technologies exist today and board-certified plastic surgeons like Dr. Brian Braithwaite and Dr. Lorri Cobbins are most qualified to examine these options and deliver the safest treatment.
How is liposuction performed?
During your consultation, your doctor will review with you several different liposuction techniques that are in use today. Essentially all liposuction procedures involve the injection of salt water and local anesthetic to the treatment areas. Known as tumescent fluid, this injected solution minimizes bruising and blood loss and also helps control postoperative pain. Liposuction performed with this solution is often called tumescent liposuction. In addition, liposuction is also characterized by the technology that disrupts fat. Traditional liposuction, often referred to as suction-assisted liposuction or SAL, involves removing fat with a cannula attached to a suction apparatus. Power-assisted liposuction, or PAL, is similar except that the cannula vibrates to increase efficiency. Ultrasound-assisted liposuction, or UAL, incorporates sound wave technology to disrupt fat and can be helpful in dense, fibrous tissue. Laser-assisted liposuction is a more recent technique and utilizes laser energy to liquefy fat. Despite these unique properties, all liposuction techniques require several very small incisions to insert the associated cannula. Our doctors will outline the advantages and disadvantages of these different techniques as they relate to your treatment goals.
Can liposuction be performed with local anesthetic?
Liposuction in small areas with stubborn pockets of fatty tissue often can be performed with local anesthesia. This allows patients to avoid the downtime associated with general anesthesia. Some of the locations where this can be achieved include the chin, upper arms, abdomen, flanks ("love handles"), inner thighs, outer thighs, knees, and calves. Not everyone is an ideal candidate for this approach, but our experienced plastic surgeons will discuss this option with you during your initial meeting if it can benefit your treatment.
Who Is a Good Candidate for Liposuction?
To determine if you are a good candidate for liposuction, we will review your health history and perform an examination during your consultation. Our doctors will assess skin laxity, fat deposits, and existing contours. We will also take preoperative photos during your visit. During the consultation, Dr. Braithwaite and Dr. Cobbins will understand your goals and desires and they will review available options and techniques.
Liposuction Recovery
We usually perform liposuction as an outpatient procedure under general anesthesia, depending on the extent of treatment. We instruct all liposuction patients to wear a compression garment after surgery to reduce swelling. Bruising and numbness are variable but always temporary. Light exercise is encouraged soon after surgery but strenuous activity is limited for at least several weeks. Patients may drive and return to work once they discontinue narcotic pain medicine.
How much does liposuction cost?
The price of liposuction will vary depending on the unique details of your treatment plan. Some factors that can affect the cost include the number and the size of the areas being treated, whether other treatments are being included, and the complexity of your case. During your initial consultation, our surgeons will discuss the expected cost for your operation, including expenses for anesthesiology, the surgical facility, and the surgeon. Not all practices provide this information. To be as well-informed as possible, we recommend always asking what an estimate includes to be as well-informed as possible. According to the American Society of Plastic Surgeons, the average cost of liposuction in 2017 was slightly under $3,400, and this number only represents the surgeon's fee. As a service to our patients, we work with CareCredit®, a reputable medical lending agency that offers qualified applicants low- and no-interest payment plans with appealing rates. Talk to us or apply online today for more information.
What happens if I gain weight after liposuction?
We encourage patients to wait until they have reached a stable weight close to their ideal weight before considering liposuction. That said, we understand life can be unpredictable. Most minor fluctuations in weight should not have an effect on your results. If you gain significant weight, the outcome could alter your body contour. The fat may develop in an area that was treated by liposuction, or the fat may develop in areas that were untreated. Every person's body and experience is different. If you're dissatisfied with the way weight gain alters your results, you can speak with our plastic surgeons about your options for addressing these concerns.
How do I choose a liposuction plastic surgeon?
One of the most important decisions you can make when considering plastic surgery is choosing the doctor you want performing your procedure. In addition to selecting a highly qualified plastic surgeon (one certified by the American Board of Plastic Surgery, like Dr. Braithwaite and Dr. Cobbins), you should also find someone who listens attentively to your goals, makes you feel comfortable about your treatment, and addresses any questions and concerns you have. Board certification tells you that the physician has completed extensive training in the field of cosmetic enhancement and has displayed a track record of skill and safety. Another way patients can determine if a plastic surgeon is right for them is to ask to see their liposuction before-and-after photos.
For more information about liposuction/liposculpture or to schedule a consultation with one of our plastic surgeons, please contact our practice online or call (312) 361-8108 today.