Nose Surgery (Rhinoplasty)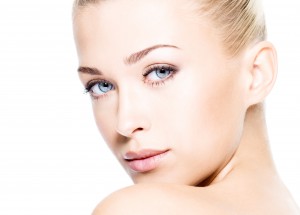 Nose surgery, or rhinoplasty, is an operation performed to change the appearance of the nose. Rhinoplasty can involve reducing the size of the nose, removing a bony hump, refining the nasal tip, narrowing the nasal bridge, reducing nostril flare, and altering the angle between the nose and upper lip. This procedure can also correct previous nasal injuries and nasal birth defects. Usually unrelated to appearance, breathing problems can also be addressed during a rhinoplasty. Facial features are often more proportional after nose surgery, enhancing facial harmony.
Our board-certified plastic surgeons—Dr. Brian Braithwaite and Dr. Lorri Cobbins—perform both open and closed rhinoplasty. With the open approach, your doctor makes a small incision across the columella, the narrow strip of skin between the nostrils. Your doctor will then elevate the nasal skin, providing generous access to the relevant structures. In closed rhinoplasty, or the endonasal approach, Dr. Braithwaite and Dr. Cobbins only make incisions within the nostrils, providing less direct visualization. Each technique has its advantages depending on the desired alterations. During your consultation, your doctor will discuss your approach options with you.
To determine if you are a good candidate for nose surgery, your doctor will review your health history and perform an examination during your consultation. We will ask you how you would like your nose improved. We will also inquire about any allergy history and previous nose surgery. Your doctor will carefully examine both the inside and outside of your nose, assessing skin thickness, bone position, and cartilage shape. Any breathing concerns will also be evaluated. We will also take preoperative photos during your visit. During the consultation, your doctor will understand your goals and desires as well as review available techniques and limitations. 
Dr. Braithwaite and Dr. Cobbins perform rhinoplasty as an outpatient procedure under general anesthesia.  We often apply an external nasal splint to maintain the new shape and we occasionally insert nasal packing as needed. Patients may drive and return to work once they discontinue narcotic pain medicine.
For more information about nose surgery or to schedule a consultation at our Chicago plastic surgery practice, please contact us via email or call (312) 361-8108 today.