Face Lift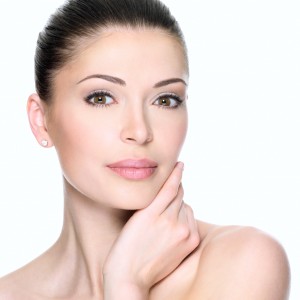 Also known as a rhytidectomy, a face lift is an operation performed to remove sagging skin and deep lines and wrinkles from the face and neck. Aging, gravity, and weight fluctuations all contribute to diminished skin tone and facial contour changes. Common changes include excess skin and fat at the neck and jaw line, deep smile lines, and muscle banding within the neck. To reverse these changes and achieve a long-lasting result, modern plastic surgeons perform a multi-layer procedure. In addition to elevating and redraping loose skin, Dr. Braithwaite and Dr. Cobbins also lift and reshape the deeper structures that provide far greater and more durable contour improvements. When needed, our doctors tighten neck muscles and often add liposuction to the procedure to remove fat deposits under the chin. Because a face lift is an entirely individualized procedure, the extent of the intervention, including scar length, is adjusted for each patient's needs and desires. Our doctors often perform face lift surgery in conjunction with brow lift and other facial procedures to provide complete harmony to a rejuvenated face.
Determining Candidacy for a Facelift
To determine if you are a good candidate for face lift surgery, your doctor will review your health history and perform an examination during your consultation. Good candidates have reached a stable weight, do not smoke, and do not have medical conditions that prohibit safe surgery and normal wound healing. Your doctor will carefully assess your skin laxity, underlying bone structure, fat deposits, and muscle actions that effect facial expressions. To help understand your goals, we recommend that you bring photographs of yourself from ten to fifteen years ago to the consultation. We will also take preoperative photos during your visit. During the consultation, your doctor will understand your goals and desires, and they will review available techniques and incision sites.
The Facelift Procedure
Common incision sites usually begin above the hairline at the temples and extend inconspicuously around the ear. A neck incision is not always necessary and your doctor will make every effort to minimize scar length. Dr. Braithwaite and Dr. Cobbins usually perform face lift surgery as an outpatient procedure under general anesthesia. We usually use small temporary drains to reduce bruising and most patients feel presentable within a few weeks. Patients may drive and return to work once they discontinue narcotic pain medicine.
Recovery from Facelift Surgery
We may use small temporary drains to reduce bruising, and there may be some mild swelling and discomfort for a few days following surgery. Patients are able to drive after 36–48 hours and can return to work once they discontinue narcotic pain medicine. Most patients feel they are presentable within 10–14 days.
Facelift FAQs
Our plastic surgeons have provided answers to some of the most commonly asked facelift questions to help you learn more about the procedure:
Q: Are the results of facelift surgery permanent?
A: While the results of facelift surgery last longer than results achieved with non-surgical methods, they are not considered permanent. After surgery, your face will continue to age, though most patients typically look younger 10–15 years down the road than they would have if they had not undergone the procedure.
Q: Am I ready for a facelift?
A: The best way to find out if facelift surgery is right for you is a facial rejuvenation consultation with one of our plastic surgeons. During the course of your appointment, you can learn about all of the surgical and non-surgical options available for achieving the results you desire.
Q: How much does a facelift cost?
A: Every facelift is customized to the unique needs and cosmetic goals of the individual, which can cause the price of a facelift to vary from patient to patient. If you are interested in finding out how much your facelift would cost, your plastic surgeon can provide a comprehensive price quotation as a part of your consultation.
Q: Can I combine facelift with other procedures and treatments?
A: Yes, it is possible to combine facelift surgery with other procedures and non-surgical treatments. Most commonly, patients opt to pair a facelift with a neck lift,  brow lift, or eyelid lift to achieve a more comprehensive rejuvenation. Injectable treatments like BOTOX® Cosmetic, dermal fillers, and KYBELLA® can also be used to further enhance the results of a facelift, if desired.
Q: Can a facelift produce natural-looking results?
A: Absolutely. Our experienced plastic surgeons possess the advanced skill and artistry necessary to create facelift results that can help you look like a more youthful, refreshed version of yourself. Every surgical plan is carefully strategized to deliver the proper degree of correction where it is needed to avoid a result that looks overly done or unnatural. Your plastic surgeon will even consult a photograph of you from ten to fifteen years ago to aid in the treatment planning process.
Q: Will I have scars after my facelift?
A: Our plastic surgeons are careful to keep facelift incisions as minimal and hidden as possible. Most can be naturally camouflaged within the hairline or behind the ear. As you heal, it is important to take good care of your incision lines to prevent infection or irregular scarring from forming. Any visible scarring typically lightens and softens as healing progresses.
For more information about face lift surgery or to schedule a consultation at our Chicago plastic surgery practice, please contact us via email or call (312) 361-8108 today.