Eyelid Surgery (Blepharoplasty)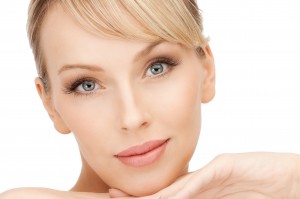 Eyelid surgery, also called blepharoplasty, is a procedure performed to rejuvenate aging changes of the upper and lower eyelids. Sun exposure, gravity, and even hereditary factors contribute to excess wrinkling and sagging skin of the upper and lower eyelids. Puffy bags under the eyes are common findings, as are droopy upper eyelids, a condition called eyelid ptosis. These changes often convey a tired appearance and can even interfere with full vision.
To reverse these changes, board-certified plastic surgeons like Dr. Brian Braithwaite and Dr. Lorri Cobbins can remove excess skin, fat, and even muscle to restore eyelid shape and contour. And because overcorrection can be as undesirable as no correction, our doctors address these changes in a very precise manner. Dr. Cobbins and Dr. Braithwaite can also repair droopy upper eyelids during the blepharoplasty procedure, correcting several problems in one surgery.
Like face lift surgery, blepharoplasty can be combined safely with other surgical procedures. When performed correctly, eyelid surgery can often produce dramatic results, providing patients with many years of more youthful eyes and a well-rested appearance.
Determining Candidacy for Eyelid Surgery
To determine if you are a good candidate for eyelid surgery, your doctor will review your health history and perform an examination during your consultation. Chronic conditions such as high blood pressure, dry eye syndrome, glaucoma, and thyroid abnormalities require thorough discussion. Your doctor will carefully examine your upper face, assessing brow position, skin laxity, fat deposits, and eyelid tone and position. To help understand your goals, we recommend that you bring photographs of your younger self to the consultation. We will also take preoperative photos during your visit. At the time of the consultation, your doctor will acquire an understanding of your goals and desires, as well as review available techniques and incision sites that can most effectively help you achieve your goals with beautiful, natural-looking results.
The Eyelid Surgery Procedure
Dr. Braithwaite and Dr. Cobbins can perform eyelid surgery in the office under local anesthesia, or as an outpatient procedure under sedation or general anesthesia, depending on simultaneous procedures. Common incision sites include the natural creases in the upper and lower eyelids, with scars healing in a most favorable fashion. During the procedure, excess skin, fat, and muscle tissues will be removed as needed, and any sagging skin can be tightened to create an ideal look and contour. Based on your unique needs and goals, blepharoplasty generally takes about one to two hours to complete.
Recovery from Eyelid Surgery
Following eyelid surgery, we usually recommend eye drops or ointments to prevent dryness. Some temporary swelling and/or bruising may occur, but these symptoms should subside relatively quickly. Rarely described as anything more than mild, any potential discomfort can typically be alleviated with medication. Patients can usually wear contact lenses and makeup within two weeks when bruising and swelling resolve, and most individuals may drive and return to work once they discontinue narcotic pain medicine. Strenuous physical activity and/or intense exercise should be avoided for at least several weeks to ensure optimal healing.
Eyelid Surgery FAQs
To help you learn more about eyelid surgery, Dr. Cobbins and Dr. Braithwaite have provided answers to these frequently asked blepharoplasty questions:
Q: What are the benefits of upper blepharoplasty?
A: The upper eyelid procedure can be personalized to:
Remove extra skin responsible for upper eyelid sagging
Diminish fat buildups and/or puffiness throughout the upper lids
Reduce the appearance of upper eyelid wrinkles and creases
Q: What specific concerns can lower eyelid surgery help resolve?
A: Based on each individual's needs and goals, lower blepharoplasty can help treat the following cosmetic concerns:
Lax, extra skin
Visible bags
Fat and/or muscle protrusion
Wrinkles and crepey skin
Q: Is eyelid surgery able to improve my vision?
A: Depending on the extent of extra skin and fat present, the upper eyelids can sometimes droop low enough over the eyes that an individual experiences a reduced range of vision. In these instances, upper eyelid surgery can be employed to eliminate sagging, excess skin and fat accumulations from the upper lids, effectively improving one's overall field of vision. At our practice, patients who have undergone blepharoplasty to resolve this "hooding" issue say they notice much better peripheral vision when performing various activities such as playing sports or driving a car.
Q: How much does blepharoplasty cost?
A: All blepharoplasty procedures conducted at our practice are customized to align with the unique needs and goals of the patient. For this reason, the cost of surgery will differ from individual to individual based on components such as whether treatment involves the upper eyelids, lower eyelids, or both. These factors will be thoroughly reviewed during the initial consultation, at which time a personalized quote of the total expense can be provided.
Q: Which treatments are most often combined with eyelid surgery?
A: At The Aesthetic Institute of Chicago, many of our blepharoplasty patients choose to combine their procedure with facelift surgery, brow lift (forehead lift) surgery, and injectable fillers. Since blepharoplasty will only improve the appearance of the eye region, adjunctive treatments such as these can often help create a more comprehensive facial rejuvenation.
Contact Our Office
For more information about eyelid surgery, or to schedule a consultation at our Chicago plastic surgery practice, please contact us via email or call (312) 361-8108 today. P