Breast Reduction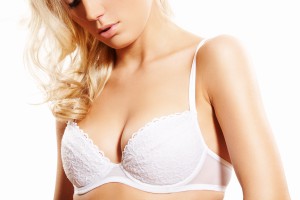 A breast reduction, or reduction mammoplasty, is an operation usually performed to alleviate symptoms associated with overly large and heavy breasts. Common presenting complaints include neck and back pain, bra strap indentations, recurrent skin rashes, posture problems, inability to exercise, and unwanted attention. To treat these problems, Dr. Braithwaite or Dr. Cobbins will remove breast tissue and skin, making the breasts smaller, lighter, and more firm. The areola diameter can also be made smaller, if overly widened before surgery. For patients with large, sagging breasts, the procedure provides a tremendous improvement in shape and nipple position, much like a breast lift. For patients with genuine complaints, breast reduction surgery is one of the most satisfying operations in all of plastic surgery.
To determine if you are a good candidate for breast reduction surgery, Dr. Braithwaite or Dr. Cobbins will review your health history and perform an examination during your consultation. We will also take preoperative photos during your visit. You may be required to have a mammogram before your surgery, depending on your age. During the consultation, our Doctors will take time to understand your goals and desires, and they will review available techniques and scar patterns. Common scars encircle the areola, extend vertically downward, and continue horizontally in the crease under the breast. Dr. Braithwaite or Dr. Cobbins will make every effort to minimize scar burden. Breast reduction surgery is usually performed as an outpatient procedure under general anesthesia. We instruct all breast reduction patients to wear sports bras and to avoid strenuous upper body activity for several weeks. Patients may drive and return to work once they discontinue narcotic pain medicine.
For more information about breast reduction surgery or to schedule a consultation at our Chicago plastic surgery practice, please contact us via email or call (312) 361-8108 today.